Things to Do in Acadia National Park: Sights, Biking and Hiking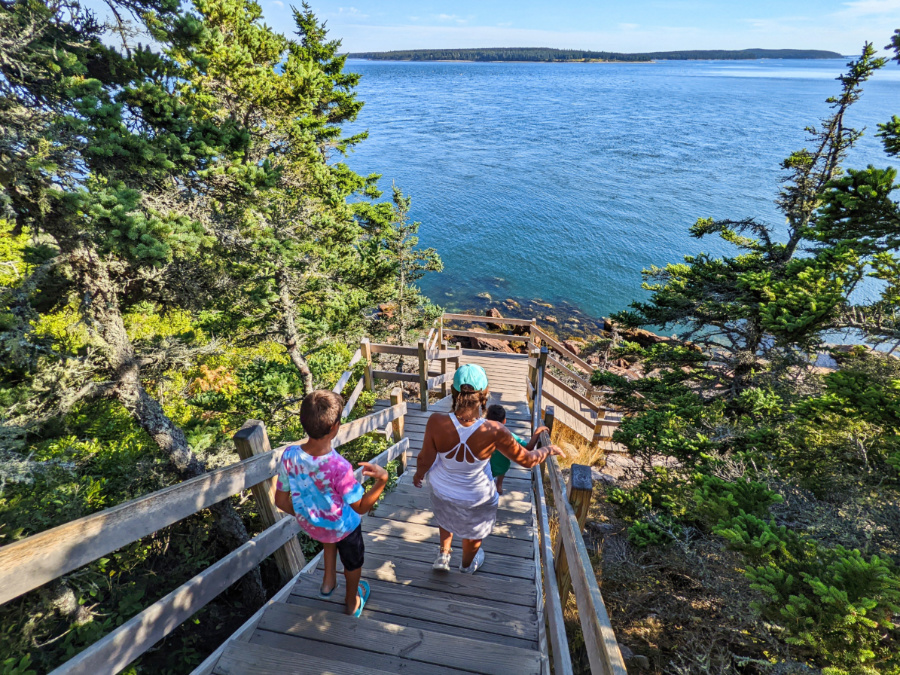 There are so many things to do in Acadia National Park, from hiking to scenic drives. Choose the most interesting sights, hiking and biking routes for a great trip to Acadia NP.
Acadia National Park is known for its epic viewpoints and unique hikes. Once you've made it Down East and you're in the Park, how do you decide what to do in Acadia NP? If you have several days, you can plan an epic itinerary, but with just one day, you can still get a feel for the park.
This is why you're here! There are so many things to do in Acadia National Park, and not just if you're an avid hiker or paddler. There are visitor centers, gift shops, easy view points and plenty of small towns to fall in love with. Since Acadia is split into different sections, you'll find things to do both in the park and along its boundaries.
Book a guided tour of Acadia National Park here!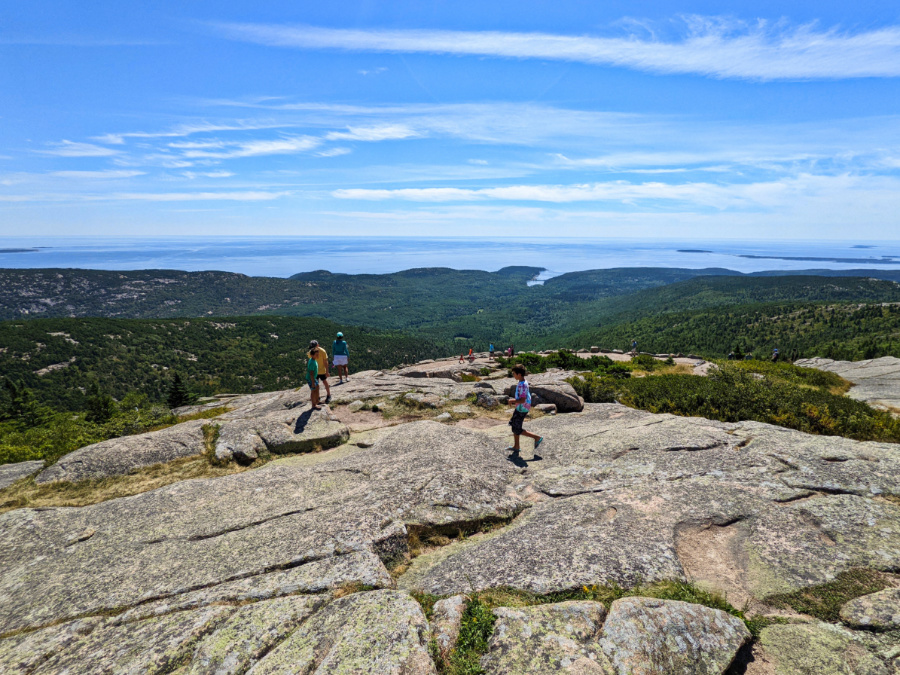 Top Sights to See in Acadia NPS
Acadia National Park is chockfull of viewpoints, ecosystems and lakes ready to enjoy. As you're making your plans, pick the ones that sound the most interesting, and then if you have time, you'll be able to stop at others between the points of interest. The east side is mostly rugged coastline and hikes up towards Cadillac Mountain. The west side has more epic hikes and beautiful lakes.
The sights not to miss on the east side of Acadia NP include:
Sieur de Monts area- Nature Center, Wild Gardens, Abbe Museum
Beaver Ponds
Sand Beach
Thunder Hole
Otter Point and Cove
Hunters Beach
Jordan Pond
Cadillac Mountain
Eagle Lake
On the east side of Acadia National Park, you'll find these beautiful sights:
Echo Lake

Long Pond
Seal Cove Pond
Seal Cove (on the saltwater)
Seawall
and the famous Bass Harbor Head Lighthouse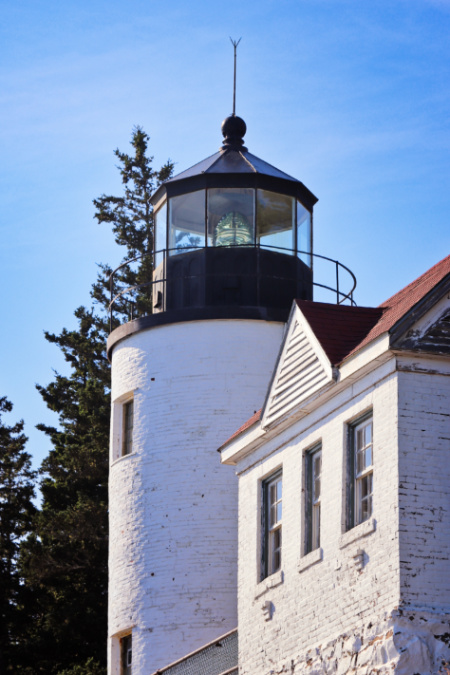 The Acadia National Park Loop Scenic Drive
I am such a sucker for a scenic route, and the Acadia Scenic Drive does not disappoint. Yes, there are lots of people and yes, there is traffic, but it's very easy to make stops along the way and there are plenty of things to do and see along the way to break up the drive. Unlike the scenic loop in Big Cypress National Preserve or the Sunrise Road in Mount Rainier National Park, the Acadia Scenic Drive is a one-way road with multiple lanes of traffic. This makes it easier to enjoy the stops without driving dangerously.
If you're just going to do the Scenic Drive without making many stops, the full loop will take you around 90 minutes. Remember that traffic can vary, so plan for two hours just to be safe if you have other things scheduled.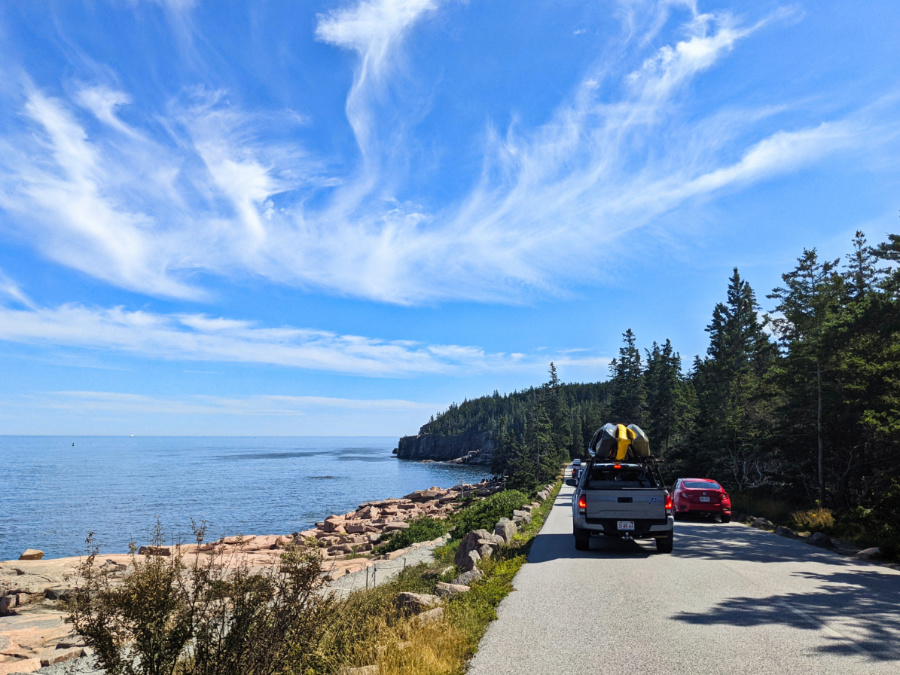 Hiking in Acadia National Park
Maine is not short on great hiking trails, and Acadia is no exception. Whether you want to hike up through the woods to beautiful views or you want to traverse the jagged coastline, there's a trail for it!
Cadillac Mountain Hikes
Formed by cooled lava eons ago, the granite domes of Acadia National Park are very reminiscent of Yosemite Country. The mountain rises up among the bays and coves, and as you climb (in your car or on foot) viewpoint after viewpoint gives a broad view of the ruggedness of Down East Maine.
NOTE: the National Park Service has implemented a reservation system for driving the road to Cadillac Mountain. While you can do the Acadia National Park Scenic Drive without a reservation, you must have one to go to the top of Cadillac Mountain. Parking is VERY limited and if you can't find a spot, you cannot just leave your car on the side of the road, as you WILL BE TICKETED.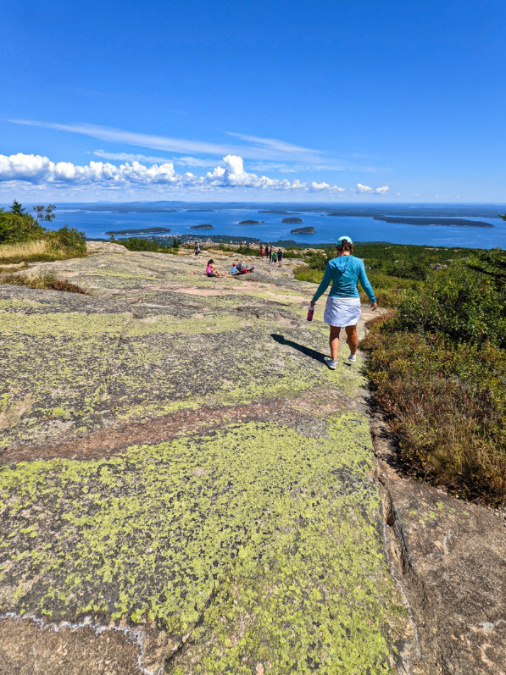 At the top of Cadillac Mountain, you'll find several easy trails:
Beehive Loop Trail – 1.4 miles but can be a challenge due to terrain
Gorham Mountain Loop Trail – 3.5 miles with awesome views
Cadillac Mountain Summit Trail – easy loop you can join from parking areas
If you want to get epic with your hiking, the Cadillac North Ridge trail goes from the top of Cadillac Mountain through the forests to viewpoints, or you can do the Gorge Path to the Door-n-Ridge Trail and hike all the way down into Bar Harbor to the northeast. For a different path and different view, take the Cadillac South Ridge trail to the south and end at the Blackwoods Campground by Hunters Beach. These trails are quite long and planning is required, especially if you've driven your car to the top of Cadillac Mountain.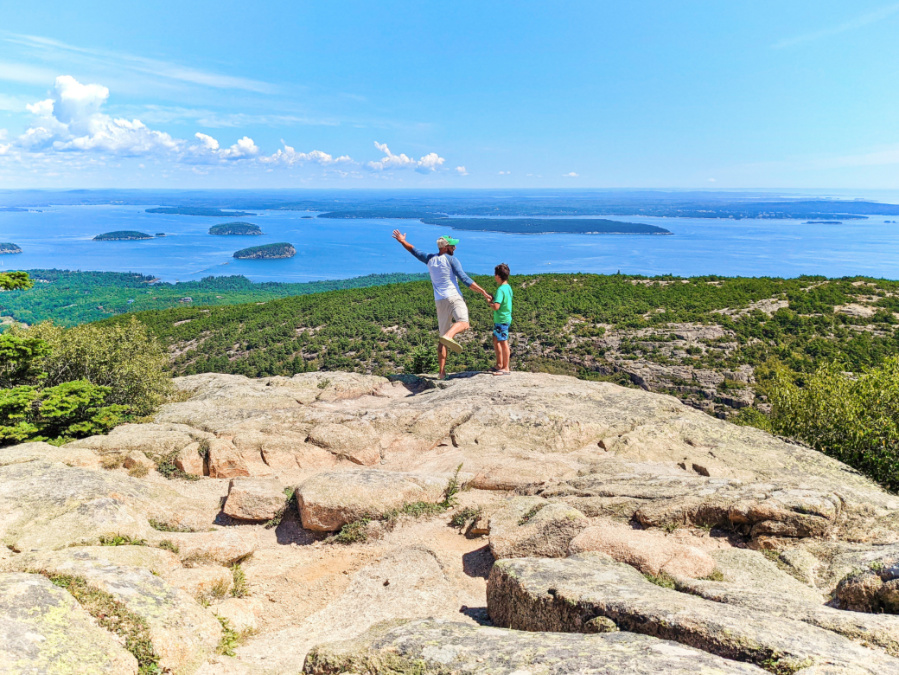 Hiking the Ocean Path Trail
Starting in Bar Harbor hike the Schooner Head Trail along through the forest and along the coves until you hit the Ocean Path. The Ocean Path trail goes along the rocky coastline within the Acadia National Park boundaries. The entire trail is 4 miles round trip from Sand Beach to Otter Point and back, and is very level with almost no elevation gain. You can plan parts or all of this trail without worry, as there are plenty of shuttle stops just off the path and you'll be able to get back to the start without having to back track.
If you plan on doing the entirety of Acadia National Park's Ocean Path trail, plan for at least 3 hours.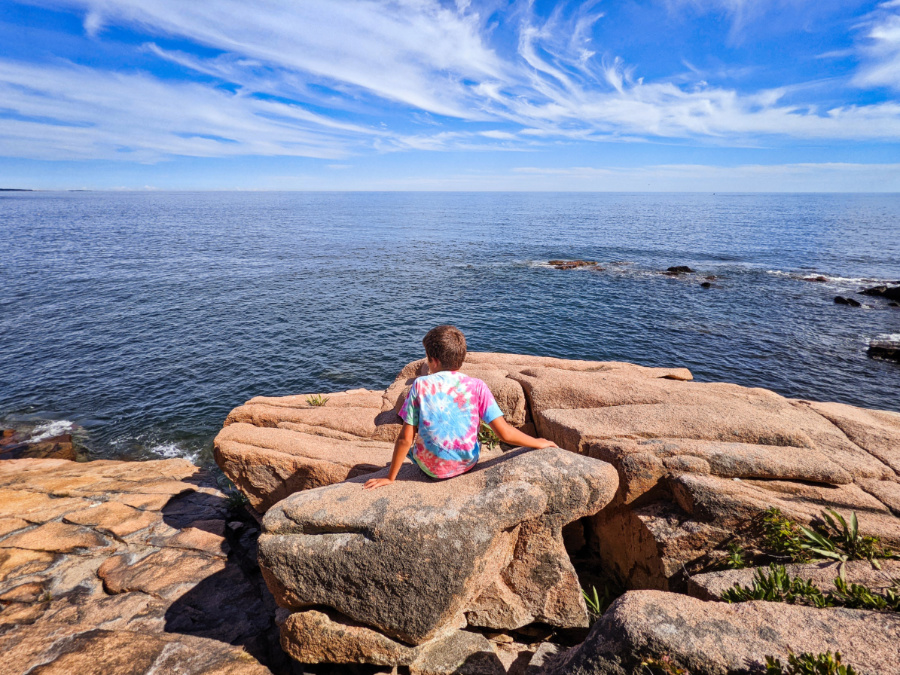 Hiking at the Jordan Cliffs
In the middle of Acadia National Park is an epic hike. The Jordan Cliffs Trail goes from Jordan Pond and climbs up through the forest to the granite mountains of Penobscot Peak. This 5 mile round trip trail is steep, rough and NOT for iffy weather. The National Park Service even states that this trail is NOT for people who are afraid of heights. But it's so pretty!
This trail is like the rock paths at Devil's Lake in Southern Wisconsin meets the backside of Half Dome in Yosemite. If you're in shape and confident in your knees and hiking skills, this is a great hiking plan.
Biking in Acadia National Park
One thing you can do to ensure everyone visiting Acadia National Park has a fun and SAFE time is to watch for bikers in the park. While the Acadia Scenic Drive is a one way for both bikes and cars, other roads are two way and there are lots of blind curves. Drive safely with a special eye to be aware of bicyclists.
Now, if you're biking: I'm totally jealous. You'll find the road up Cadillac Mountain to be quite the challenge, but if you'd like to either bike on the designated paths or along the Scenic Drive you're welcome to. Visiting in winter and spring may mean that certain routes are closed to bikes, but check in with the Park Rangers to confirm where you can safely access.
The Carriage Roads of Acadia are the best place for biking in the park, as they are intended for this sort of recreation and there aren't cars on them.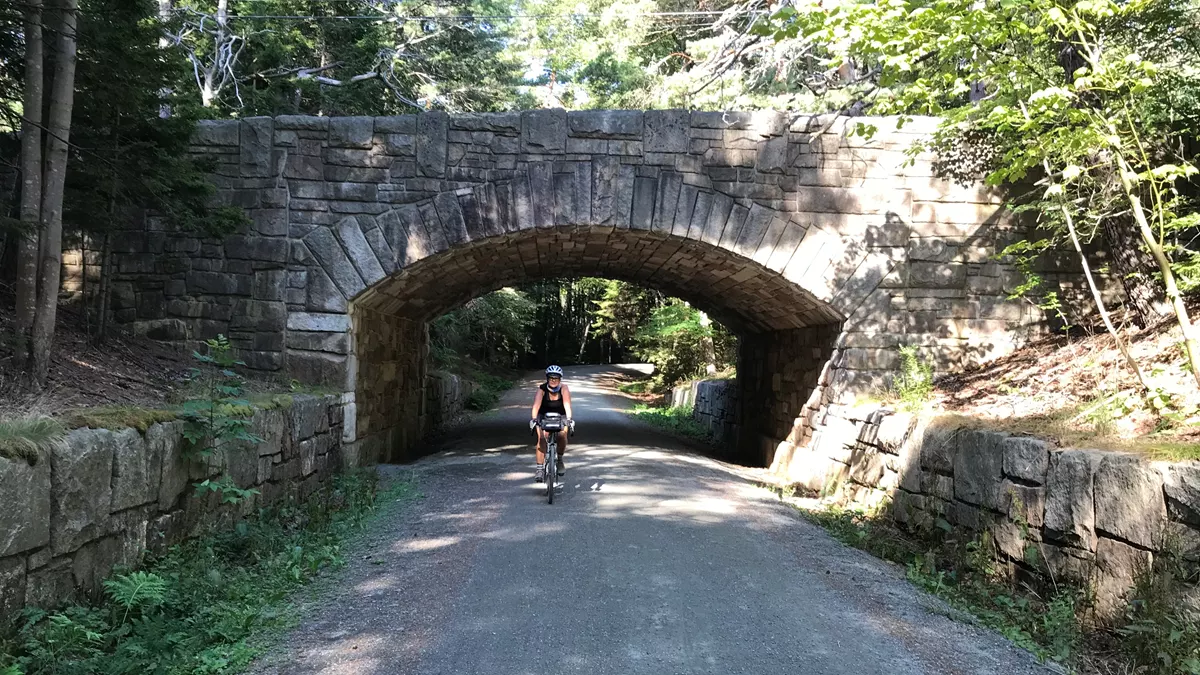 Can E-Bikes be Used in Acadia National Park?
The National Park Service does have some restrictions in place that limit the use of E-Bikes within Acadia National Park, specifically on the Carriage Roads. If you're not familiar with E-Bikes, they look like extra sturdy bicycles and have an integrated electric motor that provides an extra boost as you peddle.
If you're biking in Acadia National Park with an E-Bike, you can use a Class I bike on the Carriage Roads, but not Class II or III. You're also limited to going no faster than 20 MPH on an E-Bike. This is for the safety of the riders, pedestrians and the wildlife in the park.
Can I Ride a Bicycle up Cadillac Mountain?
Yes! You certainly can bicycle up Cadillac Mountain, Maine's highest paved road, but it is quite the incline and you need to be well prepared for it. Before starting the journey, you do need to confirm with the Park Rangers in the booths that you've paid your park entrance fee or have a valid pass, but once you've done that, you can start the ride up.
The ride up to the Summit of Cadillac Mountain is 3.5 miles and you climb 1130 feet. If you're not in shape, you'll be worn out pretty swiftly, but if you're training, the incline is gradual enough that you can really develop your uphill endurance.
Be sure to check out our other Acadia National Park posts for planning amazing visits to Maine's only National Park. If you have any questions, please leave a comment or send us a note so we can help you out!