Maine is a great place to get in touch with nature and just spend time outdoors. Though not all of us like to rough it there are still plenty of options when wanting to check Maine glamping off your bucket list!
Not all of us love the great outdoors, and not all of us love sleeping in it. Glamourous Camping, aka Glamping, has become a trend over the last few years for those who want to get in touch with their internal nature lover but also want a little more luxury than a sleeping bag and tent. Maine is a great place for a glamping adventure with its rocky coastlines and fantastic mountain views.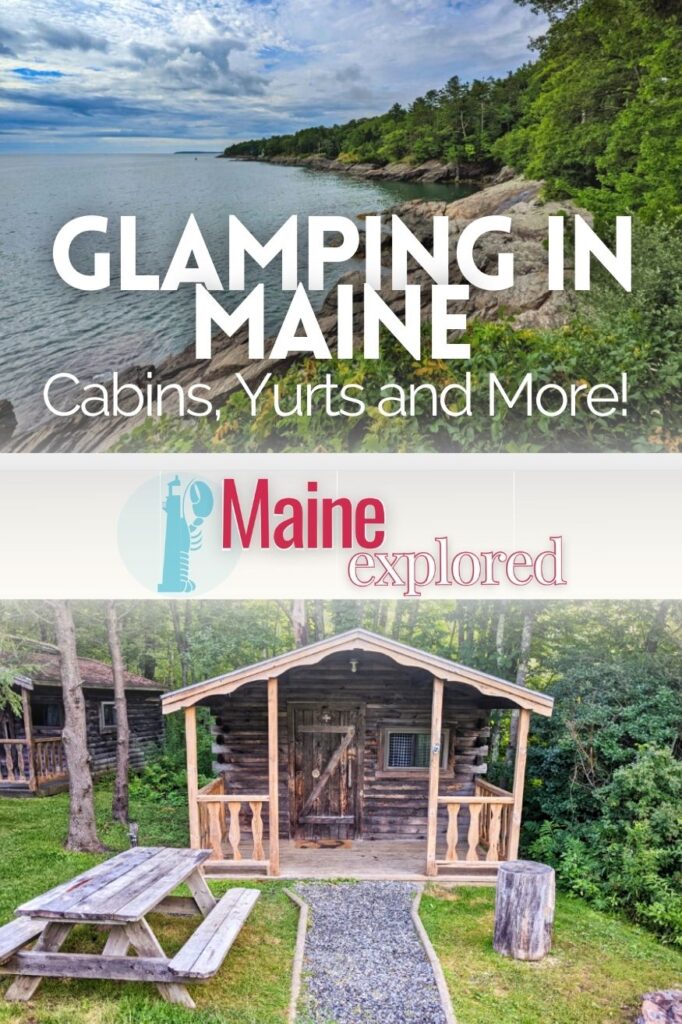 Options For Glamping in Maine
Yurts are a popular Maine glamping option and a personal favorite since these structures have the feel of a tent without all the bugs and dirt. These circular, tent-like structures are typically made of canvas or other durable materials and are often equipped with comfortable beds, heating or cooling systems, and other amenities to provide a homey camping experience. There are even yurt villages like Maine Forest Yurts in Durham outside of Bradbury Mountain State Park.
There are plenty of options for those looking for a non-traditional camping experience. From treehouses, geo domes, tiny houses, tipis or wood and canvas tents like you will find in Huttopia that even have their own bathrooms, there is something for even the most timid camper. At many of these glamping grounds you will also find outdoor hot tubs, fire pits, and access to hiking trails to enhance the camping experience.
You may be looking for something with the feel of camping but with the amenities of a more traditional house. There are plenty of campgrounds in Maine that offer cabin rentals, and in parks Sandy Pines Campground, you even can choose from airstream campers and Conestoga wagons! Cabins are often equipped with most of what you would have at home, including kitchen and bathrooms, as well as comfortable furnishings and the quiet serenity you would expect when returning to nature.
No matter which option you choose for your Maine Glamping trip, you're sure to have a memorable and comfortable outdoor adventure.
Best Maine Glamping Grounds with Yurts
So what exactly is a Yurt? A yurt is a popular structure for camping locations and anyone looking for something more substantial than a tent. There are people who live in yurts all year long and plenty of places that offer them to rent. With yurts from rustic to fancy, there are endless options when it comes to this interesting architecture!
Main Forest Yurts
Spanning over 100 acres of wilderness, this one-of-a-kind property offers fully furnished and heated yurts, with kitchen and they are even pet friendly. Each yurt can accommodate up to six people and there is a pond on the property for swimming gin the summer and skating in the winter!
Location: 430 Auburn Pownal Rd, Durham, ME 04222

Huttopia in Southern Maine
This glamping site in the coastal town of Kennebunkport offers safari-style tents with up to 425 sq. ft. and tiny houses many with private bathrooms and kitchenettes. The site also has a heated swimming pool, hammocks for lazy days, and Adirondack chairs surrounding the central lodge. With Canoes and Kayaks for rent and a sandy beach leading to the large pond there is plenty of water activity to take part in when you are here.
Location: 149 Sand Pond Rd, Sanford, ME 04073
Book Your Stay at Huttopia Here!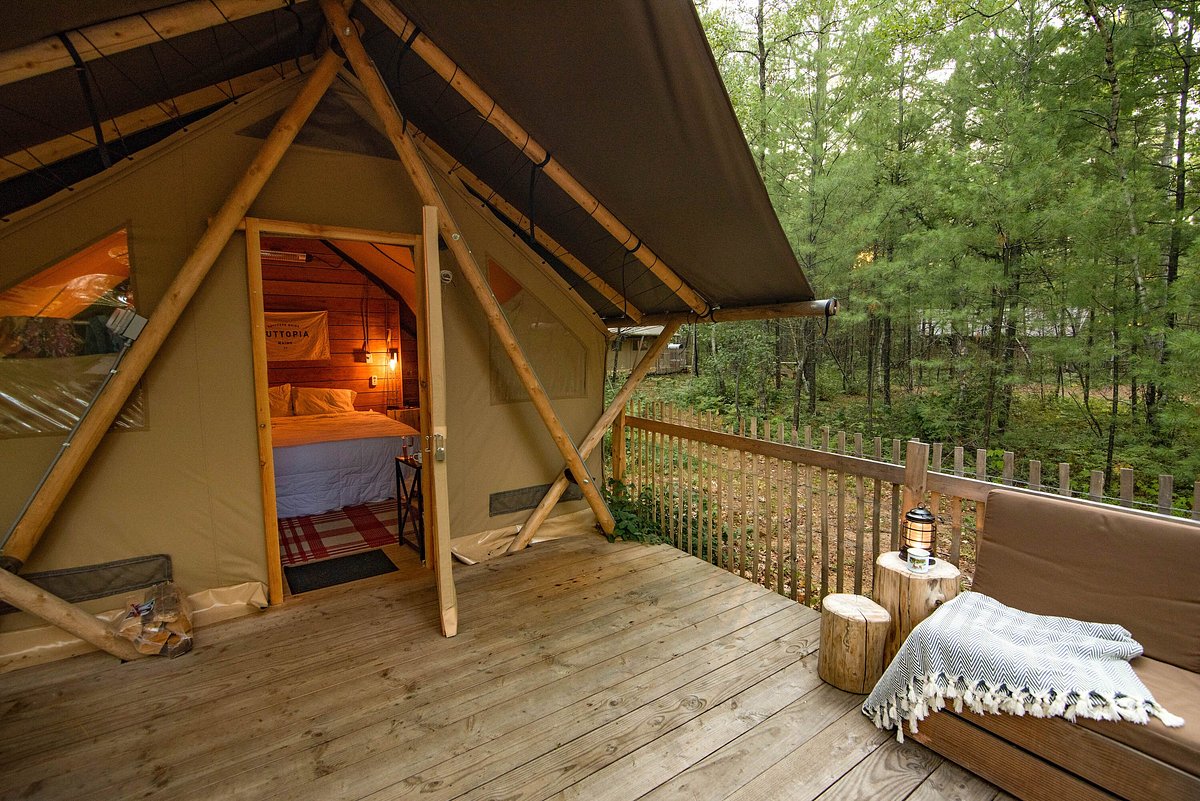 Northeast Whitewater campground
Northeast Whitewater Yurts offer a comfortable night's stay, with fire pits for making s'mores! Choose yurts that sleep 1-2 guests with a king-size bed, nightstand, and electricity, or the larger bunk-bed yurts ideal for families with kids, a group of friends, or the entire family that sleeps up to 6 guests. Each Yurt is situated only a few yards from the bathhouse for convenience. Surrounded by hemlock, birch, and fir trees this property truly gives you the best Maine glamping experience.
Location: 155 Greenville Rd, Shirley Mills, ME 04485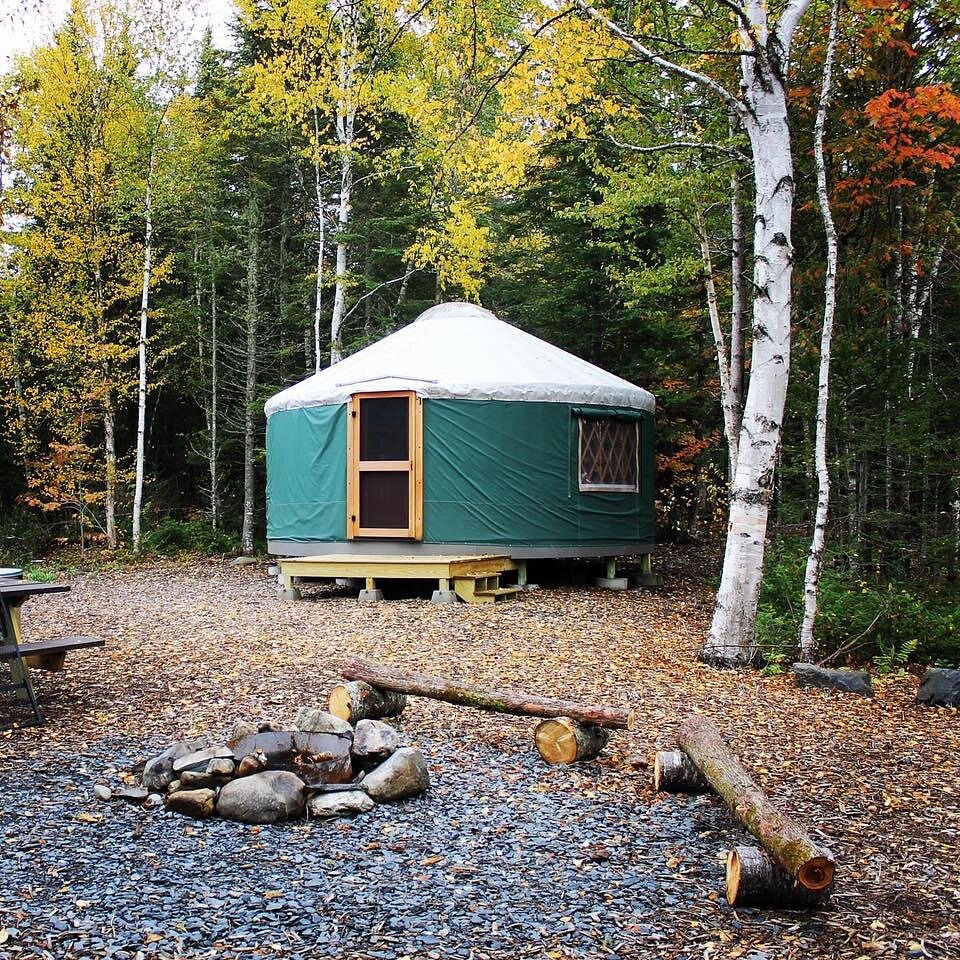 Sandy Pines Campground
Situated in the coastal town of Kennebunkport, Sandy Pines offers a range of unique pet-friendly glamping accommodations including Airstream trailers, luxury tents, and tiny homes. The site has a general store, snake bar café, kayak launch, bike rentals, and lawn games for all to enjoy.
Location: 277 Mills Rd, Kennebunkport, ME 04046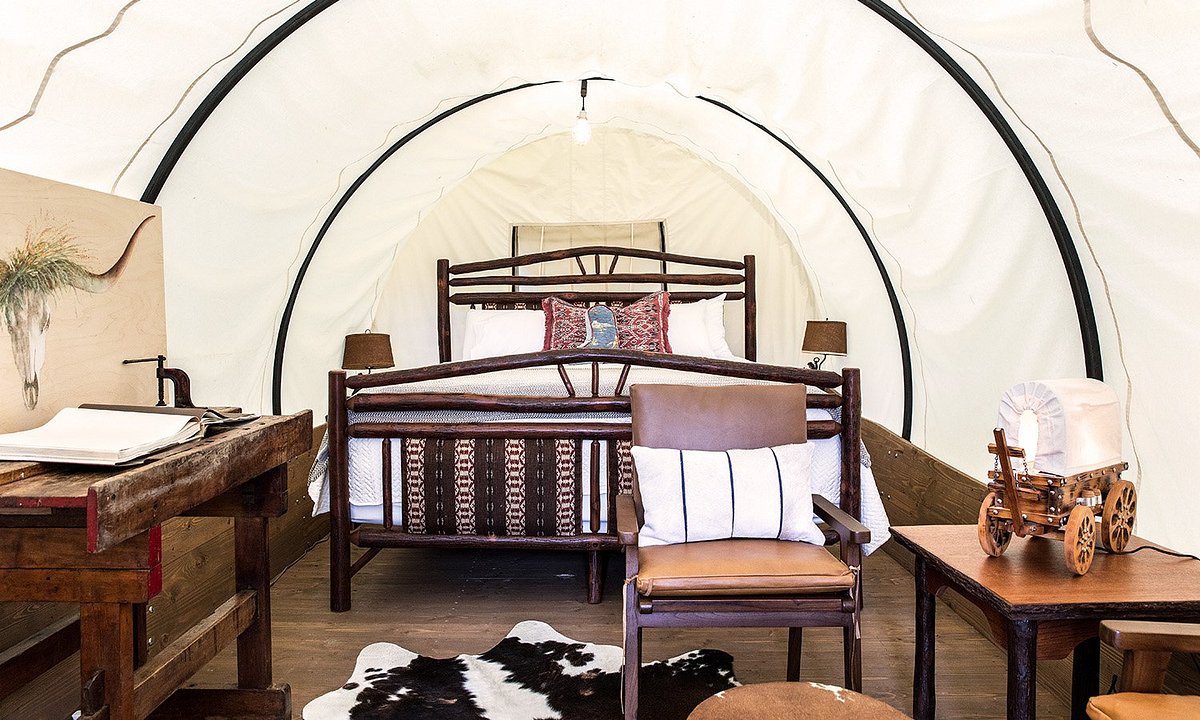 Hidden Valley Nature Center
Located in Jefferson, Maine, this nature center has two yurts available for rent year-round. Each yurt has a wood stove, table and chairs, and an outhouse. They are furnished with 1 bed with a mattress, and a bunk bed, and have plenty of floor space. There are also cabins available for rent here. Hidden Valley Nature Center is one the largest conservation organizations in Maine, so respect for the land around you and leaving no footprint when staying at this property is essential.
Location: 290 Route One, Edgecomb, ME 04556
Best Maine Glamping Grounds with Cabins
Tops'l Farm
This farm style glamping site in Waldoboro offers an experience to remember there are 10 Woodland Cabins, one Queen Suite (accessible) cabin and a communal bathhouse. Situated in the woods behind the meadow this large property you will find A-Frames offering rustic comfort while giving you all the feels of the great outdoors. The property also has a farm-to-table restaurant, farm tours, and access to nearby hiking and kayaking opportunities.
Location: 365 Bremen Rd, Waldoboro, ME 04572
Baxter State Park
Baxter State Park has over 29,000 acres of wilderness to explore! There are over 40 peaks and ridges including Katahdin Maine's Highest peak in this Park. Not only are there plenty of regular campsites to rent and there are numerous cabins throughout the park as well. Though the furnishings in the cabin are few and far between the views from most will make your clamping experience there well worth it.
Location: Millinocket, ME 04462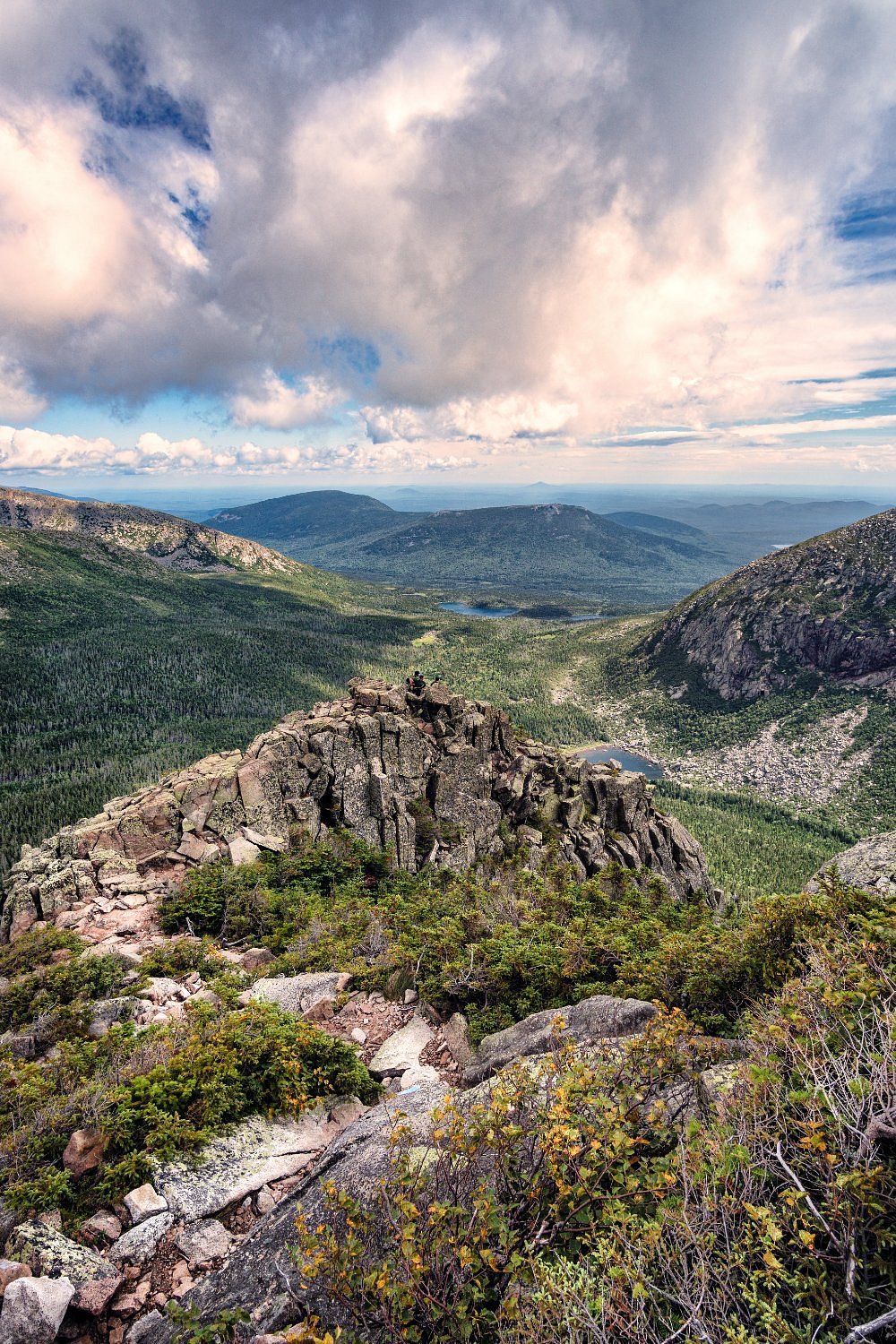 Big Moose Inn
Located on Millinocket Lake, Big Moose is the closest full-service accommodation to Baxter State Park. The cabins offer easy access to many of Baxter State Park's magnificent natural resources. There are both lakefront and trailside cabins to meet any traveler's needs. This property also offers several tours by boat and by land so that you are able to get the most out of your adventure!
Location: 5 Frederickas Way, Millinocket, ME 04462
Megunticook Cabin in Camden Hills State Park
The cabins at Camden Hills State Park are really for the glamour who still wants all the rustic energy of a true camping experience. With spotty cell service, no electricity or running water, and an outhouse on site these 20×40 rustic cabins are a great option for those truly wanting an escape from the hustle and bustle of life.
Location: Camden, ME 04843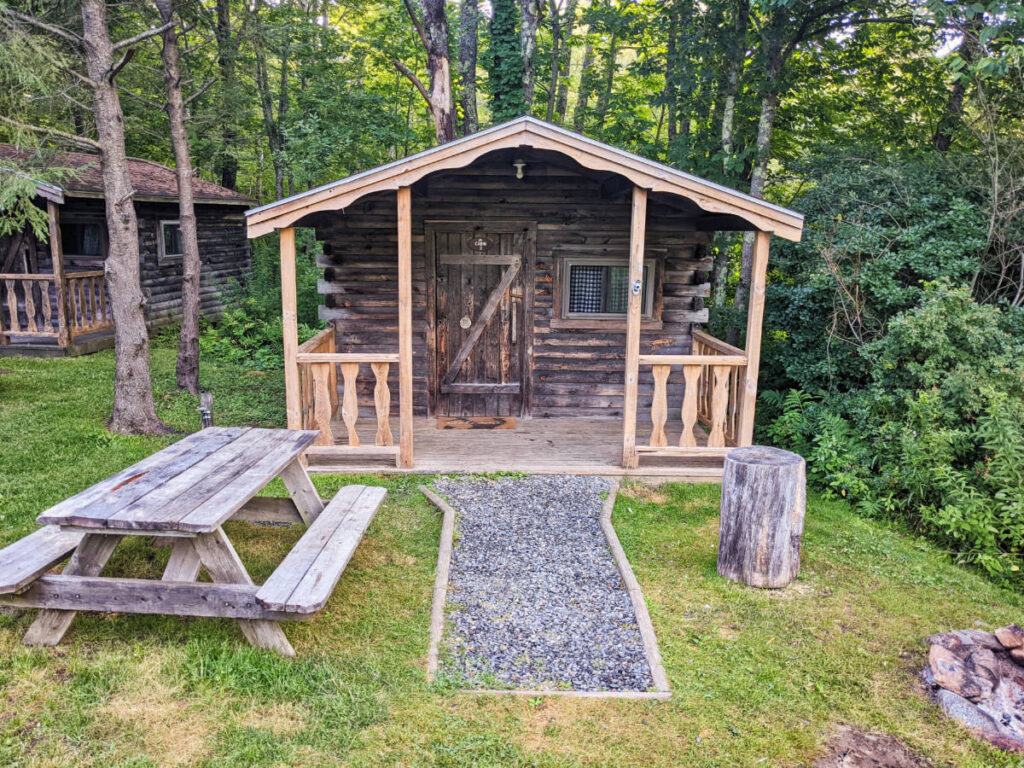 Maine Glamping and Campgrounds Near Acadia National Park
Acadia National Park is one of the most popular tourist destinations in Maine, and there are several camping and glamping options near this iconic park. Here are just a few:
Blackwoods Campground
This is campground located within Acadia National Park, and it offers campsites for tents, RVs, and trailers. The campground has restrooms, showers, and fire pits, and is open from May through October.
Location: 155 Blackwoods Drive, Otter Creek, ME 04660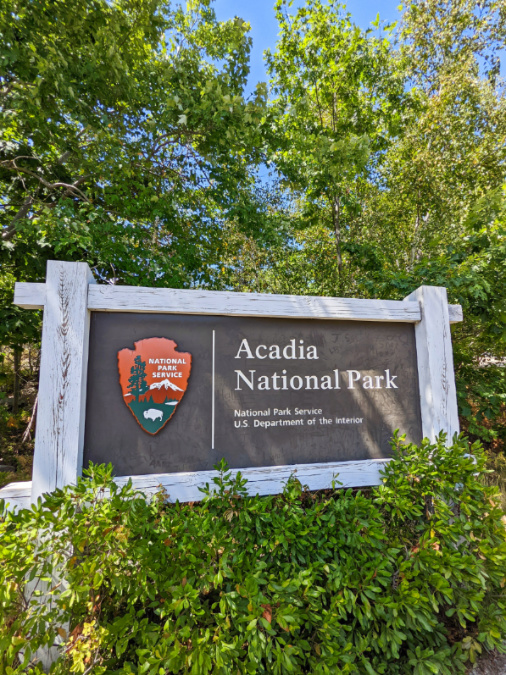 Seawall Campground
Another campground located within Acadia National Park, Seawall offers many campsites for small and large tents but some can accommodate small RVs. The campground has restrooms, showers, and fire pits, and is open from May through October. Considered the "quiet side" of Mount Desert Island, this campground is wooded and within a 10 minute walk to the sea.
Location: 668 Seawall Rd, Southwest Harbor, ME 04679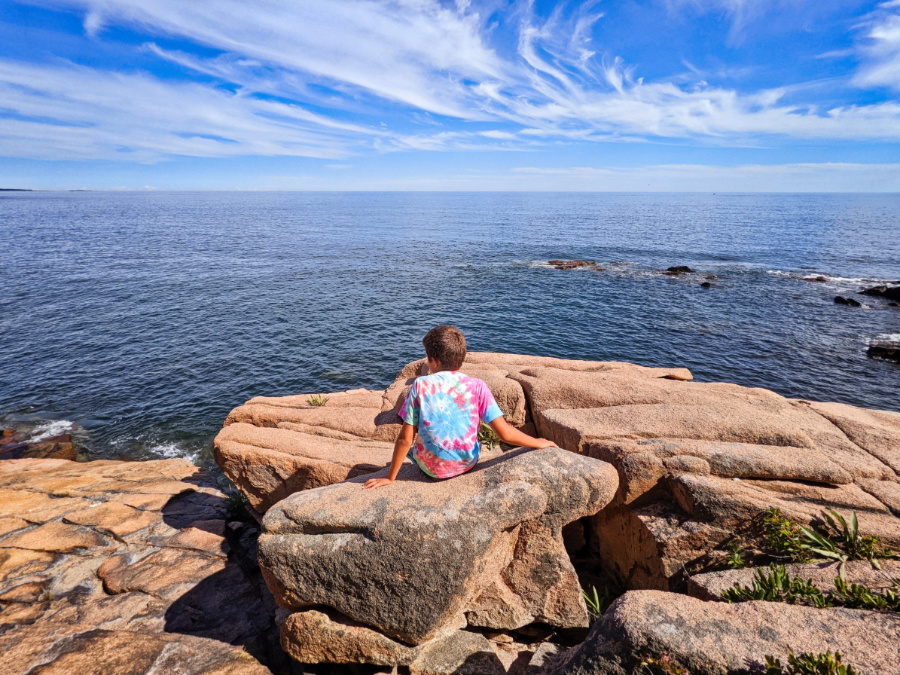 Schoodic Woods Campground
Schools Woods is located on the Schoodic Peninsula, part of Acadia National Park, but separated from the main portion of the park. All the sites here have electricity and some have water hook up as well for RV's. There is also a shuttle bus to take you to specific park destinations.
Location: 54 Farview Dr, Winter Harbor, ME 04693
Bar Harbor KOA
Outside of Acadia National Park in the town of Bar Harbor you will find a KOA offering some great options for Maine glamping. Not only does this site offer tent and RV spots, but also Deluxe oceanfront cabins with private patios, grills, a full bath with shower, and cable TV!
Location: 136 County Rd, Bar Harbor, ME 04609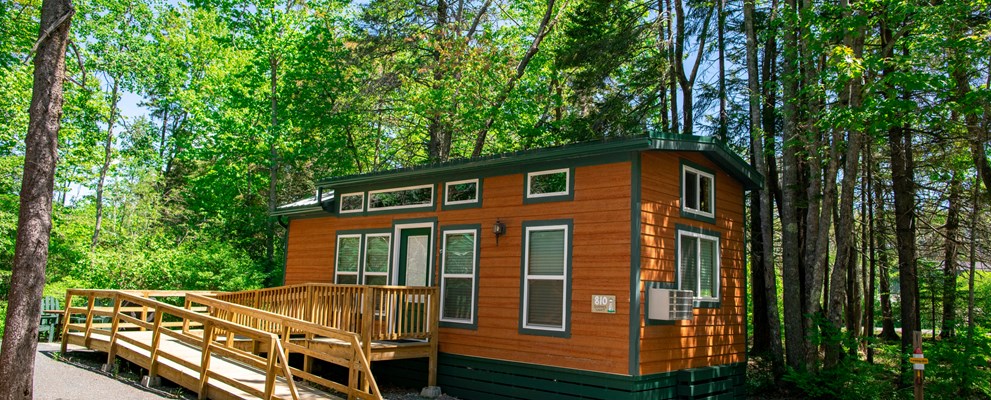 Acadia Yurts and Wellness Center
Situated on the Schoodic Peninsula near Acadia National Park, this property offers a unique and cozy glamping experience. The yurts are equipped with heating, electricity, and and are fully furnished with everything you could need. Each yurt has a full kitchen, sleeps 6 people and there is also a full bathroom with stand-up shower. Being a wellness center as well, this property boasts on-site yoga, a full spectrum infrared sauna, licensed massage therapy, and a floatation room! What could be better after a long day of hiking Acadia Park?
Location: 200 Seal Cove Rd, Southwest Harbor, ME 04679
HTR Acadia Campground
Located on Mount Desert Island, HTR Acadia is a magical, peaceful retreat on the water. This property is known for attracting adventurous, nature-loving campers, who want to spend the day next to the ocean surrounded by magnificent trees! The park is only a short drive from Downtown Bar Harbor and Acadia National Park, so there is plenty to do. the cabins here can accommodate up to three to four guests and has a porch, electrical outlets, and a fire pit.
Location: 5 Spinnaker Way, Mt Desert, ME 04660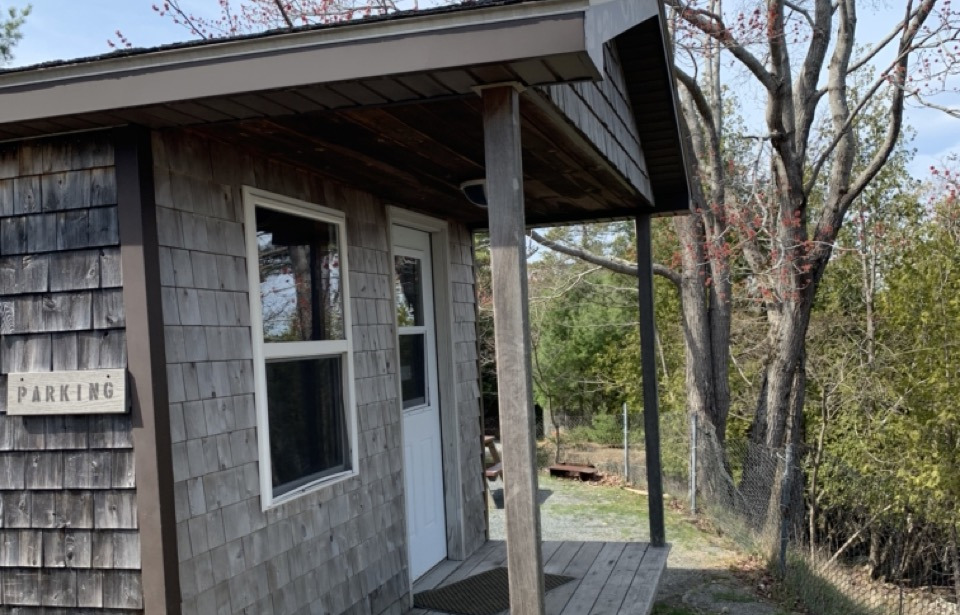 The Birches Resort
This pet-friendly resort off the beaten path on Moosehead Lake, is about a two-hour drive from Acadia National Park. From rustic cabins to private homes, there are so many things to do and see that it is well worth the 3-hour drive from Acadia National Park. This resort has an old-fashioned, family vacation by the lake that feels reminiscent of the 1950s Catskill resorts. The resort has a dining lodge for the nights you don't feel like cooking, kayaks, and canoes when you want to cruise the lake; they even have their own plane service! This is truly a remarkable resort!
Location: 281 The Birches Rd, Rockwood, ME 04478
Maine Glamping Options for Everyone
There are endless options when it comes to your Maine Glamping experience! Whether you are looking for a more rustic adventure or want all the comforts of home, these options can appeal to every outdoor enthusiast!