Getting to Acadia National Park and Where to Stay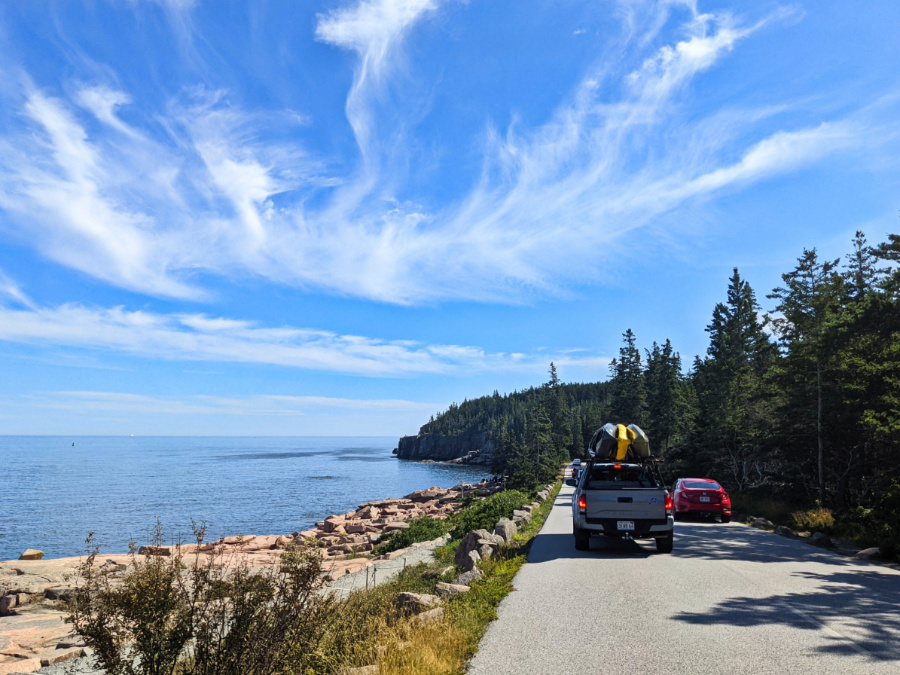 Getting to Acadia National Park isn't too difficult, and neither is finding a great place to stay, but you need to understand just where the Park is and how it's situated before planning.
Have you ever been to Acadia National Park? If the answer is no, then you're among the majority of Americans. Located Down East in Maine, Acadia National Park is pretty big and complicated to plan. From where to stay near Acadia to hiking and water activities, there's a lot to consider before your visit.
Don't worry! We've got you covered! If you have questions about Acadia National Park that we don't answer, please let us know so we can help you. Leave a comment or send us a note and we'll get back to you ASAP so you can plan your Acadia trip!
NOTE: this is a long article, but if you look at the Table of Contents below you'll be able to jump to whatever topic you've got questions about. Acadia is a lot to take in, so take your time planning.
Where is Acadia National Park?
Located in coastal Maine, Acadia National Park is very different from other NPS sites you might visit. Unlike Yellowstone National Park, Acadia is broken into sections with roads, towns and harbors between them. It's more similar to Olympic National Park or John Day Fossil Beds (the Painted Hills) in that there are multiple park units.
Acadia takes up most of Mount Desert Island, which is an island, but looks like a peninsula of peninsulas. The whole landmass is squiggly and full of coves and harbors. It's about a 1 hour drive from Bangor, 2 hours from Rockland, and 3+ hours from Portland, Maine.
They call the area Down East (or "Downeast") because you have to head east and then go down to the south to access the region, hence "Go down east."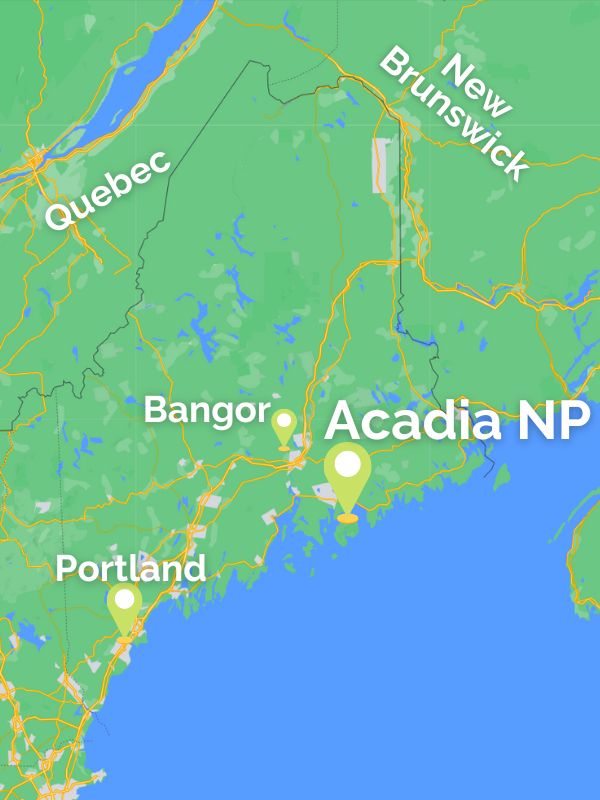 Entering Acadia NP: Paying for Park Entrance and Reservations
Since Acadia is split up quite a bit and there are towns and other parks between its sections, it can be a bit confusing how to pay and get maps. There are a few places to do this, and be sure that you do, as using the National Park roads and facilities without paying is not allowed.
The easiest option is to stop into the Thompson Island Information and Visitor Center. Here you can purchase your Acadia pass and get maps, as well as get all the info you need about the Down East region.
The other places you can get your Acadia pass are at the Hulls Cove Visitor Center (quite the walk from parking to the building) or at the Sieur de Monts Nature Center. If you are a National Parks Passholder, be sure you properly display your valid pass in your vehicle.
As of Fall 2022, you do need a reservation to drive up Cadillac Mountain in the middle of the park, but the rest of the road are open to all visitors.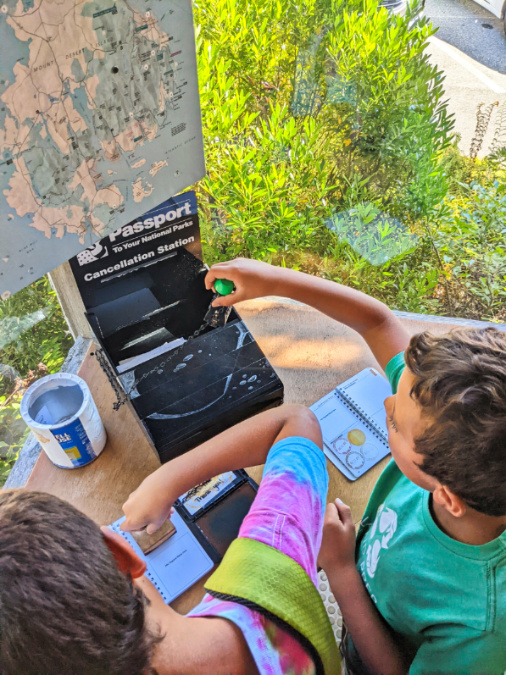 Using the Acadia National Park Shuttle
Like with Zion National Park and Bryce Canyon NPS, there is a free shuttle to get visitors to most of the sights and trails around Acadia National Park, the Island Explorer. There are several different routes, so plan what your things to do and see before just jumping on a bus.
To get familiar with the system and have your questions answered before you catch the shuttle, visit the Hulls Cove Visitor Center and chat with a ranger. They'll get you sorted and pointed in the right direction for your plans.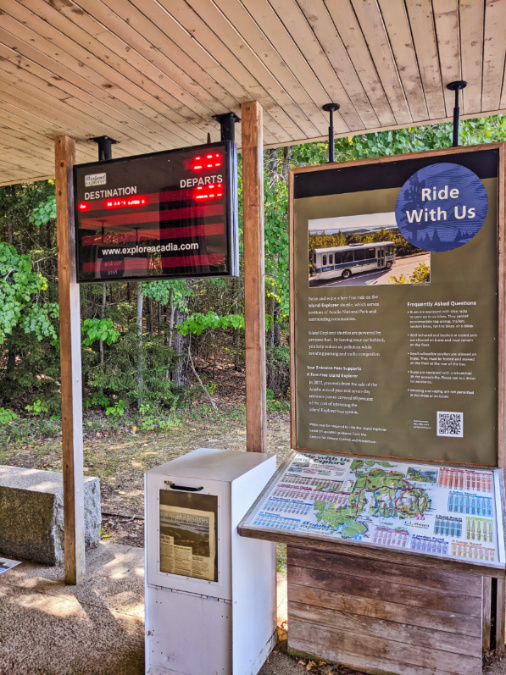 Getting to Acadia National Park
The easiest way to get to Acadia National Park is to drive from either Bangor or Portland, ME. While the drive isn't on large interstates for most of it, the roads are well maintained and there are plenty of towns and services along whichever route you choose to get to Acadia.
If you want to fly to Acadia, you'll need to either fly regional air from Boston into Hancock County Airport, 10 miles from Acadia National Park or arrive via charter seaplane. Bangor is the nearest "major" airport (BGR) with commercial flights from New York, Philadelphia and more.
Did you know you can also get to Bar Harbor (Acadia) via major ferry? It's true! If you're visiting from Nova Scotia, you can take the Cat Ferry boat from Yarmouth, Nova Scotia directly into Bar Harbor. The boat ride is 3.5 hours and you can board either with your vehicle or as a walk-on passenger. PASSPORTS REQUIRED.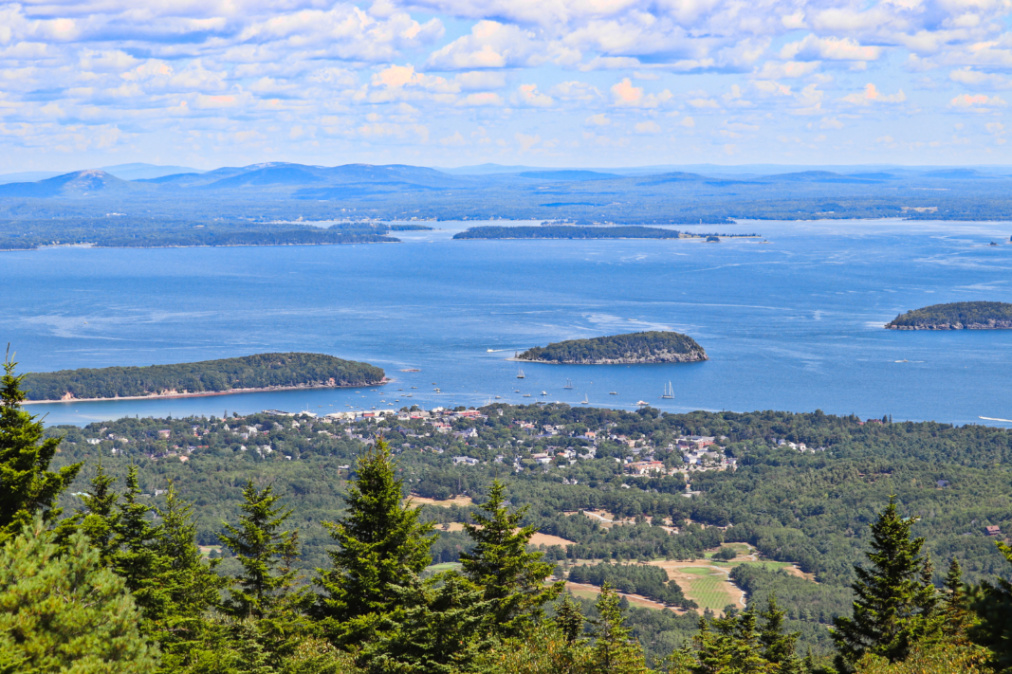 Where to Stay at Acadia National Park
While you could do a day trip to Acadia National Park, multiple days are recommended since the park is so large and spread out. There are quite a few towns both on Mount Desert Island and just north on the mainland. You won't be hard pressed to find a town to stay in, but if you don't plan it properly, you may have a tough time finding affordable accommodations.
Hotels and B&Bs in Bar Harbor
Acadia National Park doesn't have its own lodge, like Sequoia NP or Yosemite National Park does, but it is located directly next to the beautiful town of Bar Harbor. Here you'll find everything from international travel brands like Holiday Inn or Best Western, to small bed and breakfasts or vintage motels. Bar Harbor has about 5500 year round residents with about 18,000 in summer, so there are plenty of options for where to stay near Acadia National Park.
Camping at Acadia NPS
When it comes to camping at Acadia, there are actually quite a few options. Within the National Park there are 3 campgrounds that can accommodate both tent camping and RVs. Just outside of the Park's boundaries there are both private campgrounds and State Park sites. They even have campfire programs! Here are just a few options for camping near Acadia National Park:
Blackwoods Campground – Acadia NP
Schoodic Woods Campground – Acadia NP
Seawall Campground – Acadia NP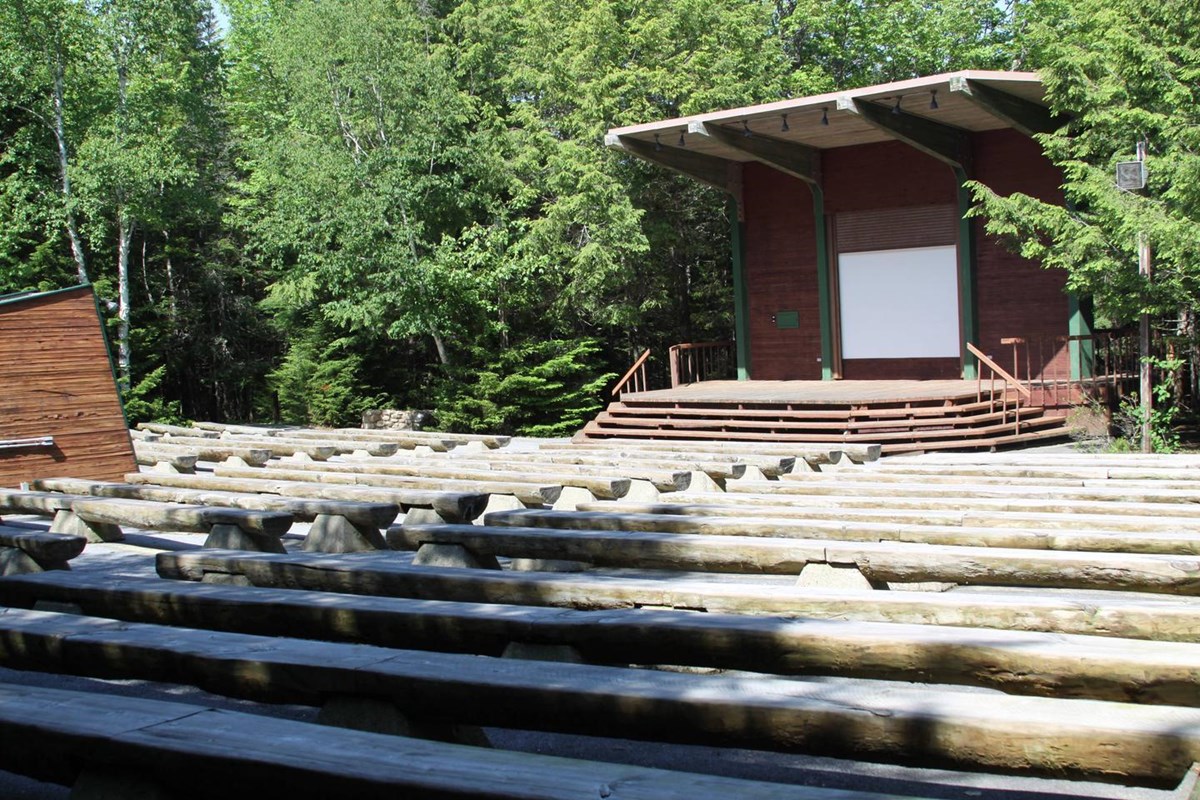 How Many Days Needed for Acadia NPS?
We're talking about staying at or in Acadia National Park, so you're probably wondering just how many days do you need to do Acadia NPS. It's a great question, and before we ever visited it seemed like a 1-day National Park. While you could do some of Acadia in a day, we recommend three days to get the full experience, and even then you won't cover all of the hiking and paddling you can do at the Park.
Here's what we recommend for planning three days in Acadia National Park:
1 day for hiking at Cadillac Mountain and Sandy Beach w/ time in Bar Harbor
1 day for tidepools and kayaking on the eastern side of the park, with hiking in the afternoon
1 day for visiting Bass Harbor Lighthouse, the western side of the park, and having time to explore towns like Southwest Harbor and Mount Desert
If you're strapped for time, cut out one of the days, but whatever activities and sights you do plan, be sure they are in the same part of the park. The Scenic Drive is beautiful, but it takes a long time and you'll end up hurrying your plans due to traffic and distance.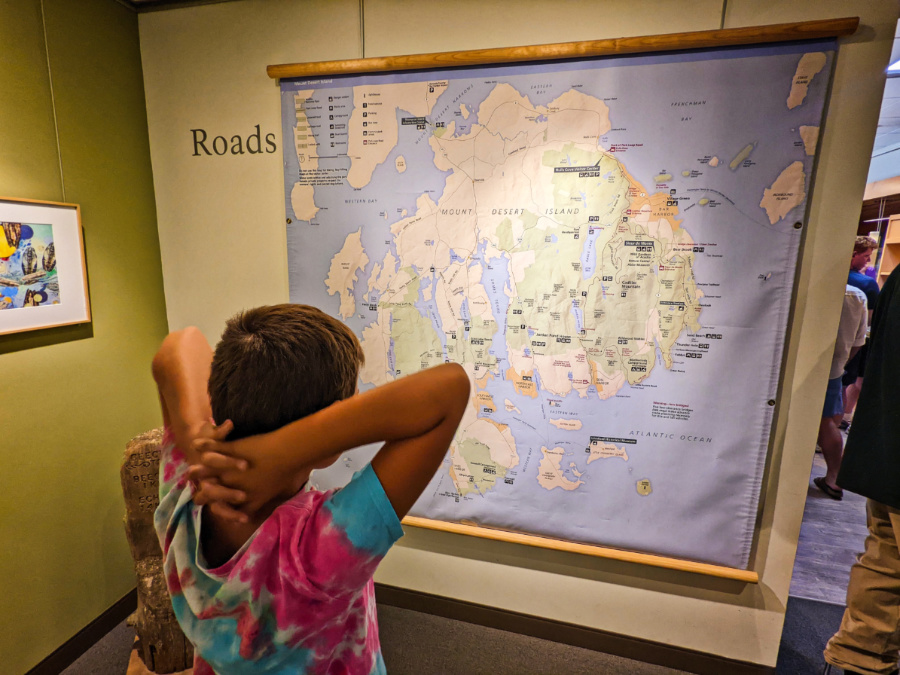 Now you know the basics of planning a visit to Acadia National Park. If you have any questions about getting to the park or finding a great place to stay, please leave a comment or send us a note. Thanks!