Maine recipes and tips for YOU to enjoy at home. From how to cook and serve lobster to cocktail recipes full of wild blueberries, bring the taste of Maine home.
Maine is known for more than lighthouses. From lobster rolls to wild blueberry tarts, we're sharing our favorite Maine recipes from Mainers up and down the rocky coast. Admittedly, our recipes have a Mid-Coast flair, but they're wicked good and easy to replicate wherever you are.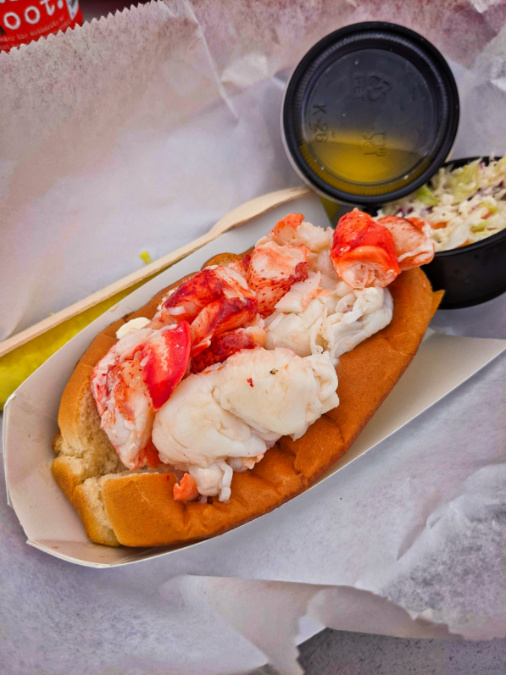 Maine Recipes to Watch for:
Lobster Roll
Seafood Roll Bread
Wild Maine Blueberry Pie
Haddock/cod Batter
Tarter and Cocktail Sauces from Maine and more!
Does Maine have its Own Cocktails?
Great question, and yes! Trying to find our how to make Puss at home? We've got you covered. Want to know how to cure the morning coastal blues in the winter? There's a hot beverage for that. Did you stop at a road side stand and need ideas for what do to with ALL the blueberries? There are some Maine blueberry mix-ups and mocktails to make sure your fruit doesn't go to waste.
Lobster Questions Answered
If you picked up a fresh lobster or two from the local lobster pound or stand, do you know what do with it next? And then once you've successfully cooked a lobster, how do you crack into it safely and get the most out of the delicious bug?
We'll help you learn:
How to cook a lobster
Gear for cooking lobster and crab
Recipes for a lobster boil
Chowder, bisque and soups
Hopefully we'll be able to answer all of your questions, but if there's something we don't cover, OR IF YOU'RE A MAINER and want to share, send us a note!